Custom Size Rain Caps and Applicaitons
Mr. Happy Chimney is proud to install high quality stainless steel rain caps manufactured right here in Waterloo. They are the best designed and highest quality custom size rain caps available anywhere, with pricing that is competitive with anything on the market.
Our Rain Caps can be custom manufactured to suit any size, specifications and application. This may be for coverage of multiple flues on large chimneys or for replacement on systems that are no longer manufactured.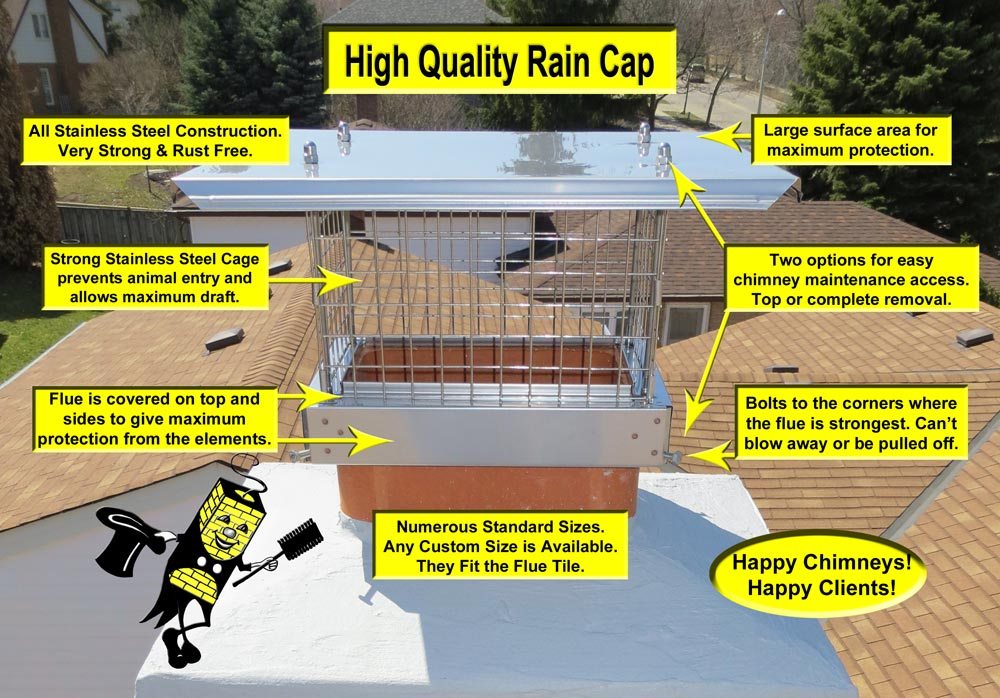 Call or Email today to have a High Quality Rain Cap Installed
Dig Deeper
Want to learn more about Rain Caps and why they are important? Click on the links below to learn more!
Happy Chimneys
We love making chimneys happy again. Drag the yellow box below the image to see how we make an un-happy chimney happy again.